Reporting Violations
REPORTING CODE VIOLATIONS
For complaints concerning: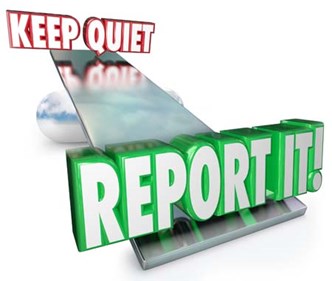 Housing- deteriorated or poorly maintained property/painting
Visual nuisances, eyesores in your neighborhood
Zoning issues: junkyards; illegally parked autos on private property; fences
Unfit interior human living conditions
Rooming houses: check for permits and sanitary conditions
Board-up of open buildings
High grass/weeds on private property in your neighborhood
CALL CODE ENFORCEMENT AT: 936-2020
Abandoned or junk vehicles:
Help reduce the blight in your neighborhood by reporting abandoned junk vehicles on city streets and vacant lots. Unauthorized parking of vehicles on private property for the purpose of offering the vehicles for sale is against the law. Vehicles violating the Toledo Municipal Code 521.10 are subject for removal.
TO REPORT JUNK OR ABANDONED VEHICLES, CALL: 245-3323
Refuse Issues:
Visit the City of Toledo website to read about rules and regulations concerning refuse.
TO REPORT COMPLAINTS REGARDING TRASH PICK-UP, CALL: 936-2511
To Report Rat Harborage:
Call the Toledo Lucas County Health Department Environmental Health Division for complaints concerning: dog bites; rodents; rat harborage, such as tall grass/weeds, junk vehicles and debris that is causing rodent infestation; infestation of roaches; sewage back-up; and unfit conditions, such as no running water or sewage back-up.
TO REPORT RAT HARBORAGE: 419/213-4100 (press option 3)
If you are uncertain who to call for questions or to report a code violation, call 936-2020.
| | |
| --- | --- |
|   |   |
| City of Toledo Resources |   |
|   |   |
| Air-Water-Land-Noise Pollution | 419-936-3015 |
| Building Inspection | 419-245-1220 |
| Carbon Monoxide Detection | 419-936-1245 |
| City Council | 419-245-1050 |
| Dead Animal Pick-up | 419-936-1000 |
| Debris in Streets (During Business Hours) | 419-936-2523 |
|                                    (After Business Hours) | 419-245-1000 |
| Department of Economic and Community Development | 419-245-1286 |
| Dog Warden | 419-255-6119 |
| Fire Hydrants - Damaged | 419-245-1000 |
| Flooded Streets/Basements | 419-936-2924 |
| Large Item Pick-Up | 419-936-2515 |
| Leaf Pick-up | 419-936-2523 |
| Litter | 419-245-1000 |
| Mayor's Action Line | 419-936-2020 |
| Mosquito Control | 419-726-7891 |
| Nuisance Abatement | 419-936-3600 |
| Parking - On Street | 419-245-1300 |
| Parking Violations | 419-245-3255 |
| Pavement Maintenance | 419-936-2523 |
| Pothole Hotline | 419-936-BUMP |
| Sanitary Sewer Maintenance | 419-936-2924 |
| Sidewalk Inquiries | 419-245-1350 |
| Snow Removal | 419-936-2523 |
| Storm Sewer Maintenance | 419-936-2924 |
| Street Light Outages | 800-447-3333 |
| Street Repair/Cleaning | 419-936-2523 |
| Water Discoloration/Rusting | 419-242-5040 |
| Water Loss/Theft | 419-245-1800 |
| Water Quality Information | 419-936-3020 |